Idaho's government is pushing pronoun surveys in public schools and funding gender transition therapy and drag shows for kids
And what Magic Valley parents can do about it
Editor's note: Once again, our many thanks to Anna Miller, Dr Scott Yenor and Kaitlyn Shepherd of Idaho Freedom Foundation (IFF) for providing the references for this article. I urge you to click on the links provided.
Pronoun surveys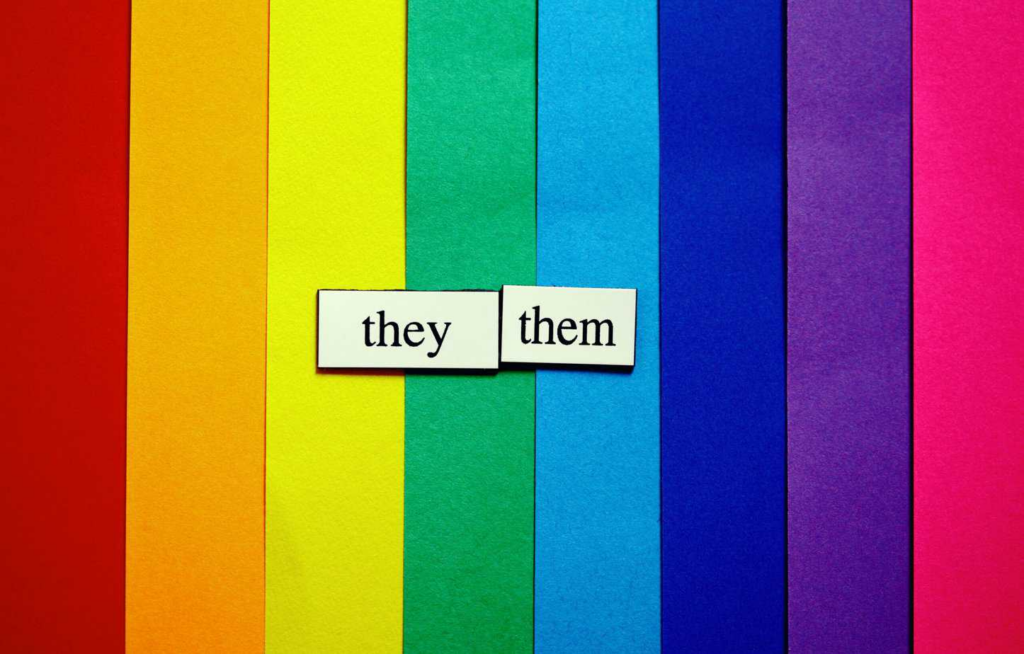 According to an IFF report, the Boise School District gave students the option to report their preferred pronouns in multiple back-to-school surveys. Between Aug. 1 and Aug. 19, multiple instructors administered back-to-school surveys as a way to become better acquainted with their students. In approximately 32 separate surveys, teachers included a question asking students about their pronouns or preferred pronouns. Read more here.
St Luke's Children's Essence Clinic
From their website: "The team of specialists is dedicated to improving health and experiences for children, adolescents, and young adults with differences in sexual development (DSD) and/or gender identity. Our multidisciplinary team is welcoming and compassionate, providing integrated health care in a safe and affirming atmosphere."
Read about St. Luke's LGBTQIA+ policy here.
Your tax dollars funded Boise's drag show for kids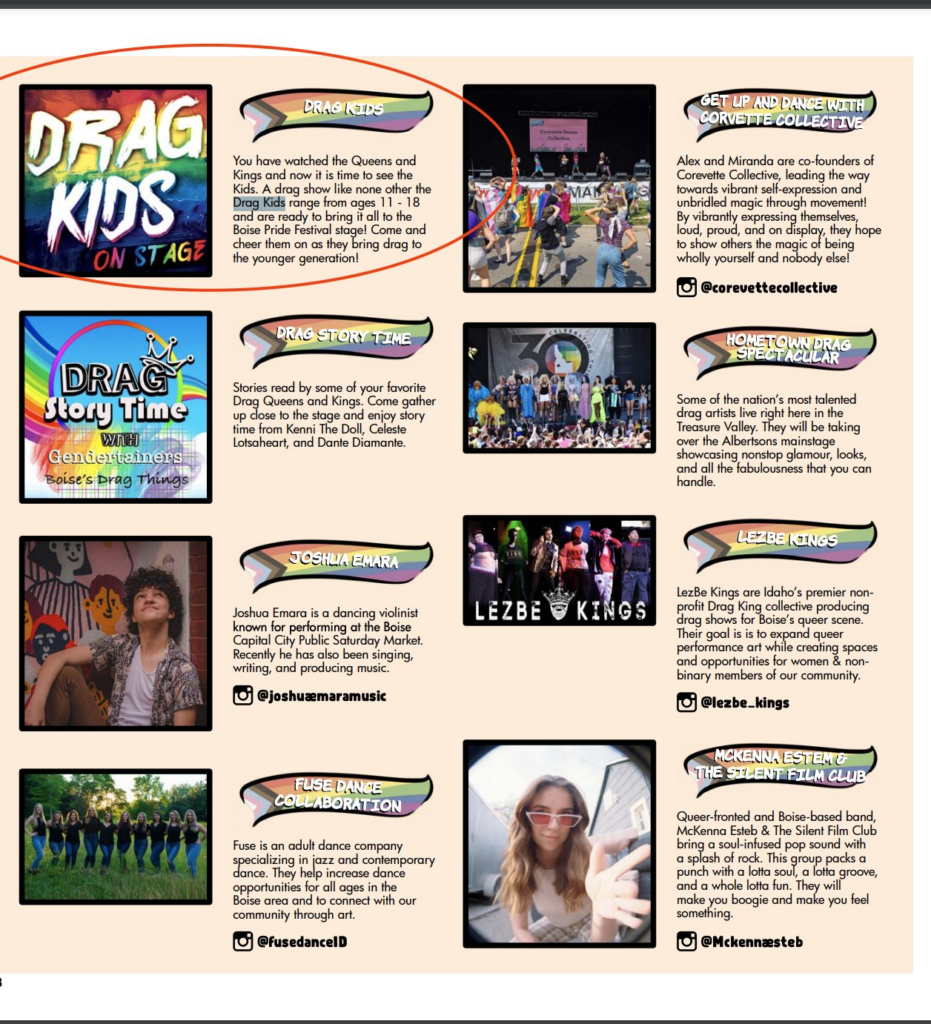 According to an IFF report, the Idaho Department of Health and Welfare spent more than $100,000 on pride events in 2021. The 2022 Boise Pride Festival attracted many corporate and government sponsors who want to signal their fealty to the LGBTQ+ community, including the City of Boise. Read the list of banks, retailers, alcohol distributors and medical companies here.
Multiple sponsors withdrew their participation after Republican Chairwoman Dorothy Moon condemned the kids drag show. Read more here.
MAGIC VALLEY PARENTS: TAKE ACTION NOW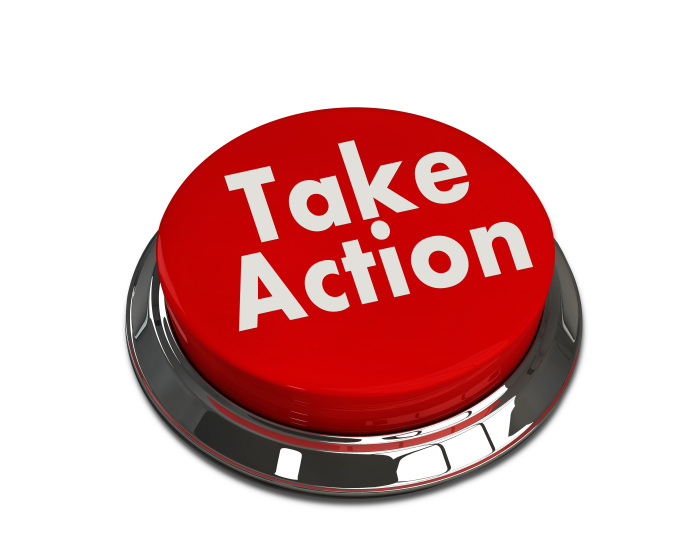 Turn your angst into action with these resources. ACT NOW before Idaho becomes Nevada, where it is now a crime to criticize transgenderism, even for children. Read more here.
Join MassResistance. According to Mass Resistance website, an Idaho Library Director in Kootenai County resigned after relentless pressure from local Mass Resistance parents and citizens over graphic children's books. I urge you to check out their website and sign up for their newsletter.
Get equipped with this Idaho Freedom Foundation groundbreaking resource. Magic Valley parents have a new, one-of-a-kind tool designed to provide greater transparency about the quality of the state's public schools. Idaho Freedom Foundation's Center for American Education has released its new groundbreaking resource, the Idaho K-12 LEAD Map for K-12.
Idaho Family Policy Center. Sign their Petition to protect children from drag shows. Read more here. Sign up for their Action Center alerts here.
Idaho Freedom Foundation. Sign up for their newsletter here.
When conservatives take action, they win. Learn how one school board in Idaho got rid of Planned Parenthood sex ed here. Read how conservative parental rights groups flipped nine school boards here. Watch hundreds of parents protest gay porn books at school meeting here. Read Matt Walsh's speech delivered at 'Rally to End Child Mutilation'.
Attend school board meetings in your school district. Or run for school board. Click on your school district's website to find when your school board is scheduled to meet. Buhl Filer Hansen Kimberly Twin Falls Wendell
Ask them if teachers are indoctrinating your child with The Gender Unicorn.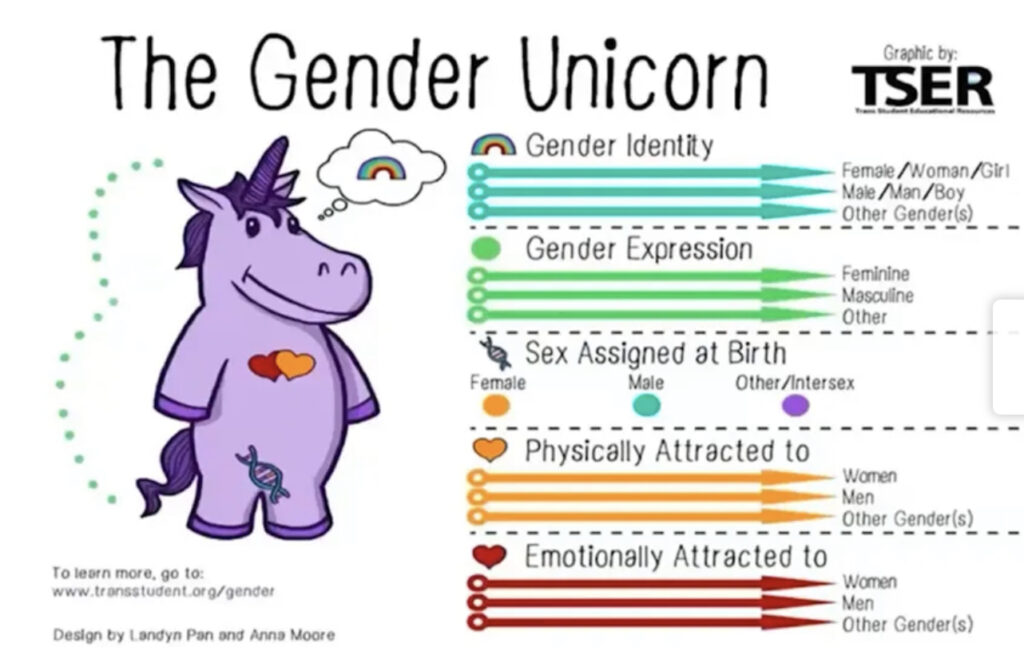 Subscribe to 'Generation Indoctrination' podcast. Journalist Brandon Showalter of The Christian Post is offering a no-holds-barred exploration of the topic in "Generation Indoctrination," a new documentary-style podcast series aimed at exploring the roots and impact of the transgender debate.
Homeschool or Pod school? Clearly, Idaho public schools are more interested in teaching LGBTs than ABCs. (This while China is teaching their children advanced science and mathematics). Two ways to starve the beast is by homeschooling or, if that's not possible, hire an ousted conservative teacher to form a pod school. Learn more about Pod Schooling here.
Block porn, LGBTQ+ and abortion from any device on your wi-fi. Learn more about FREE Filtering here.
MVLA stands ready to help mobilize parents in the Magic Valley
You are not alone or on your own. MVLA stands ready to connect you with other parents or conservatives just like you to mobilize into positive action. Email us at news@mvlibertyalliance.org, and we will help organize a parental rights group meeting. Let's do this.